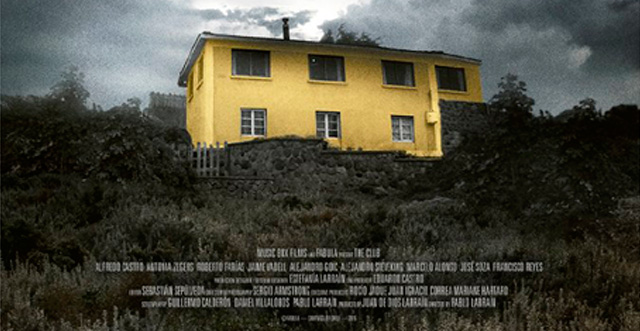 The immensity of " Neruda" and the universality of "Jackie", both being the most recent and almost simultanious debuts of the chilean director Pablo Larrain, are so big and mediatic that maybe had make The Club, his  previous film, be forgotten to fast.
A disturbing repose house in a beach of the chilean cost is the epicenter of " The Club", the fifth fiction film, in which the chilean director choose again for a dark and cold  and sometimes cloudy visual proposal. A choice that was fullfil through the color correction and VFX´s  done in Valvula Films studios. Everything in 4K, being the first chilean film done completely in 4k.
The Club was exhibit in the main competition of the 65 international film fetival of Berlin, winning the Silver Bear – Jury prize. On september 2015 the film was selected to represent Chile on the Oscar´s. On december of the same year it became the second chilean film to be nominated to the Golden Gloves awards  in the best picture in non English language competition.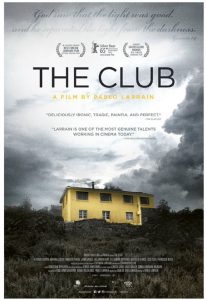 Trailer